Save $150 on the Apratment Bundle
Discount automatically applied. Cannot be combined with other offers.
Specs
CFM

i

Cubic Feet per Minute

Speed 1: 95 CFM | Speed 2: 170 CFM | Speed 3: 240 CFM | Speed 4: 280 CFM | Turbo: 350 CFM
What's in the box
BreatheSmart 45i air purifier
45i True HEPA filter
Designer panel (optional)
Quick start guide
Frequently Asked Questions
My Room is Bigger than the Listed Coverage Area of the Unit I Want. Will it Still Do Some Good?

The efficacy of an air purifier is typically measured in air exchanges per hour, or how many times within an hour the air in a room is completely replaced. A rate of six exchanges per hour or more is considered very good and would meet our standards. If your square footage exceeds the listed square footage for your air purifier, it can still clean your room, but the rate at which it can do so decreases. When the air exchanges per hour drop to a certain point, you won't be receiving all of the benefits of allergen-free, breathable air. For optimal performance, a good rule of thumb is to find an air purifier that can cover more than the square footage of your room.

My apartment is 1500 square feet total, with a living room and a bedroom. Will one air purifier certified for 1500 square feet meet the needs of my entire apartment?

Although your air purifier may still do some good in your entire apartment due to natural air circulation, air purifiers work best in the room they're placed in. Air purifiers can't work through walls or doorways, nor can they typically travel up stairs for loft-style apartments. It's best, then, to get two smaller units and place one in each room. If you can only get one air purifier, place it in the room where you spend the most time, as this is the room that will see the most reliable results. We usually recommend the bedroom, since air quality and allergies can often drastically affect your quality of sleep. Your air purifier is portable and can be moved from room to room as needed, too.

What Is the Difference Between Your Pre-Configured Air Purifiers and Your Customizable Options?

If you've already done your research and you know exactly which purifier and filters are right for you, then our customizable options will allow you to configure the air purifier that meets your exact specifications. If you're still a bit lost, our pre-configured options are designed to take the guesswork out of compositing your own air filter from scratch. Each pre-configured option is designed with a different set of needs in mind, from allergies to pet odor, and it contains the specific combination of air purifier and filter to fit the job. These options are still customizable from an aesthetic standpoint - you can still choose your own panels - but they are not otherwise customizable.
Elevate your indoor wellness with Alen's bestselling True HEPA (H13) air purifier—featuring advanced particle sensor technology, best-in-class quietness, and medical-grade filtration. Capture up to 99.99% of dust,nallergens, chemical and pollutant particles down to 0.1 microns in spaces up to 800 SqFt. Validated by SleepScore Labs to provide a better night's rest, 45i thinks about air quality so you don't have to—day and night.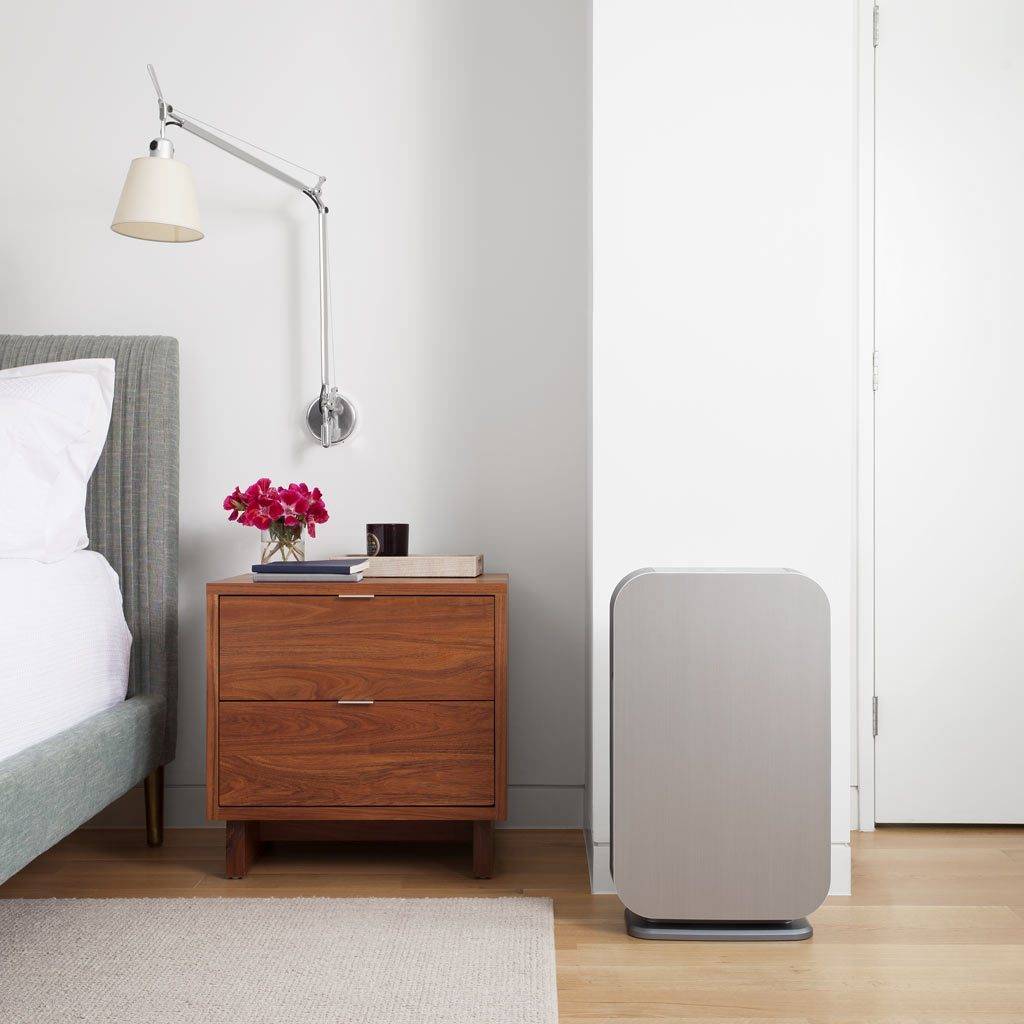 Specifications
| | |
| --- | --- |
| Coverage Area | Up to 800 sq. ft. (74.32 m2) | Cleans all air in room every 30 minutes @ highest setting |
| Filtration rate | Removes 99.97% of particles greater than 0.1 microns |
| CFM (airflow in Cubic Feet per Minute) | Speed 1: 70 CFM | Speed 2: 135 CFM | Speed 3: 175 CFM | Speed 4: 215 CFM |
| CADR | 245 |
| Noise levels | Lowest Speed 23 dBa | Highest Speed 49 dBa |
| Power Consumption | 1.1 to 50 watts |
| Power Supply | 120 AV, 60HZ (2 Prong Power Cord) |
| Filter Life | 12 months | @ Recommended 24hr/day operation |
| Size | H 25" (63.50 cm) x W 15" (38.10 cm) x D 8.5" (21.59 cm) |
| Weight | 15 lbs (6.8 kg) |
Package Contents
(2) BreatheSmart 45i Air Purifiers
(2) 45i True HEPA filters
Designer panels (optional)
Quick start guides
When it comes to quality, performance and customer satisfaction, we stand by our air purifiers for life. Your life. Learn More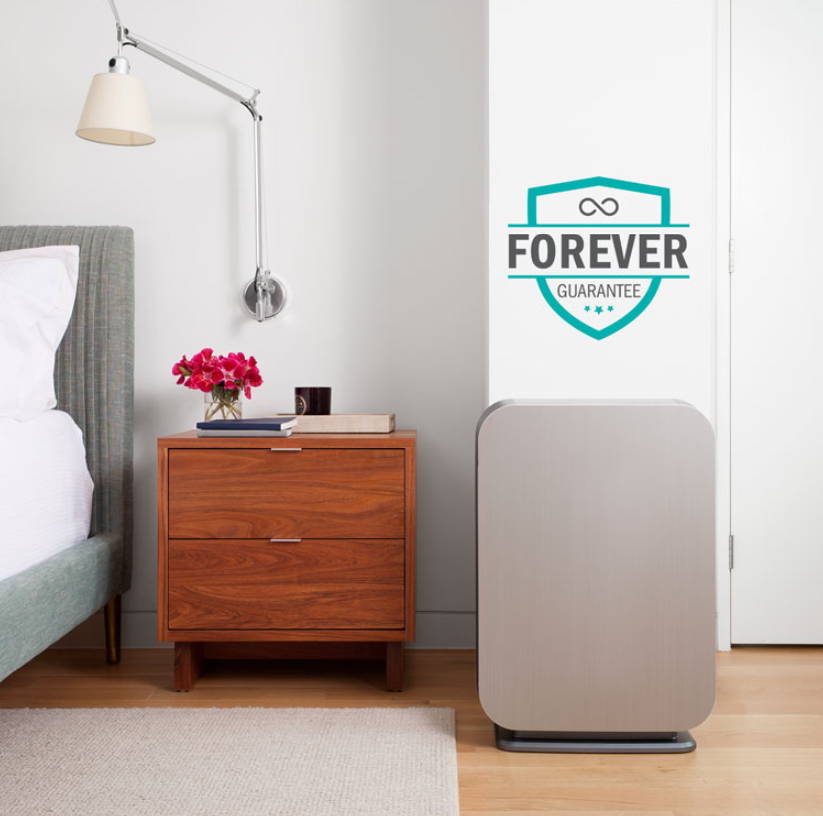 When it comes to quality, performance and customer satisfaction, we stand by our purifiers for life. Your life.